Class Struggle at the Ballot Box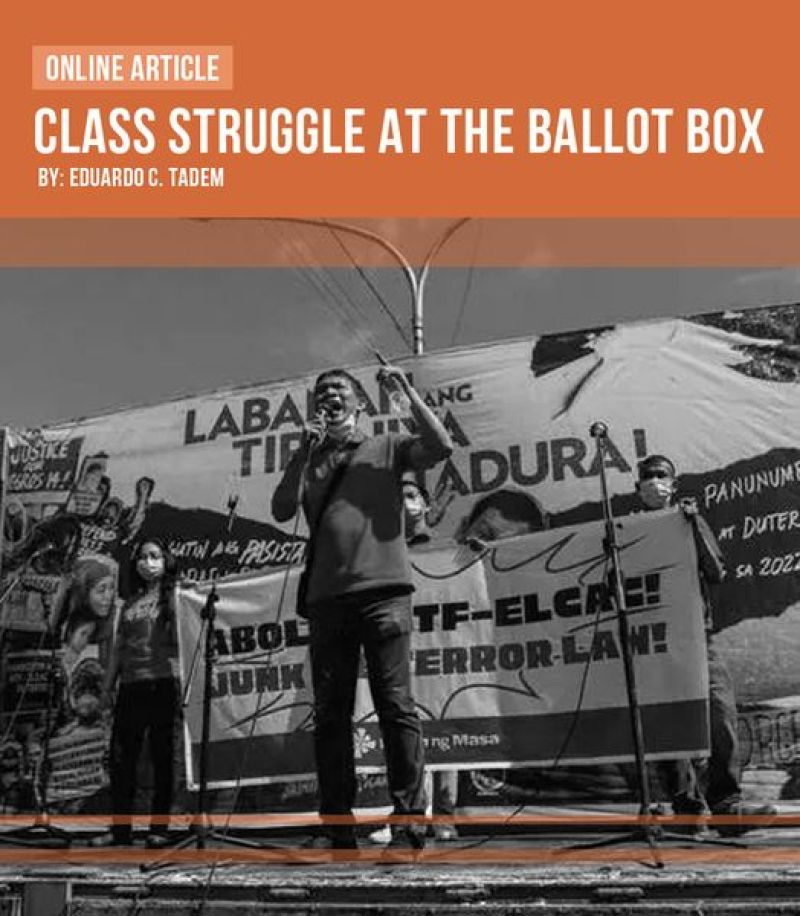 The Philippine Left, in aiming to take part in the national elections, experienced fragmentation, losses, and triumphs. In this article, Eduardo C. Tadem, convenor of the Program on Alternative Development of the University of the Philippines Center for Integrative and Development Studies (UP CIDS), traces the history of the Philippine Left's participation in the national politics—from the colonial years, through the tumultuous Martial Law era, and culminating in an assessment of the 2022 Election's outcome.
"The posts of president and vice president," Tadem wrote, "were regarded as off-limits for Left candidates." In light of this, and the complex history of the Philippine Left, how significant was it that Ka Leody de Guzman and Walden Bello had run for such posts? How would their candidacy resonate in the years to come?
Read to learn more:
https://www.rosalux.de/…/class-struggle-at-the-ballot-box
?