The Katipunan Dialogue Podcast is back with 12 new episodes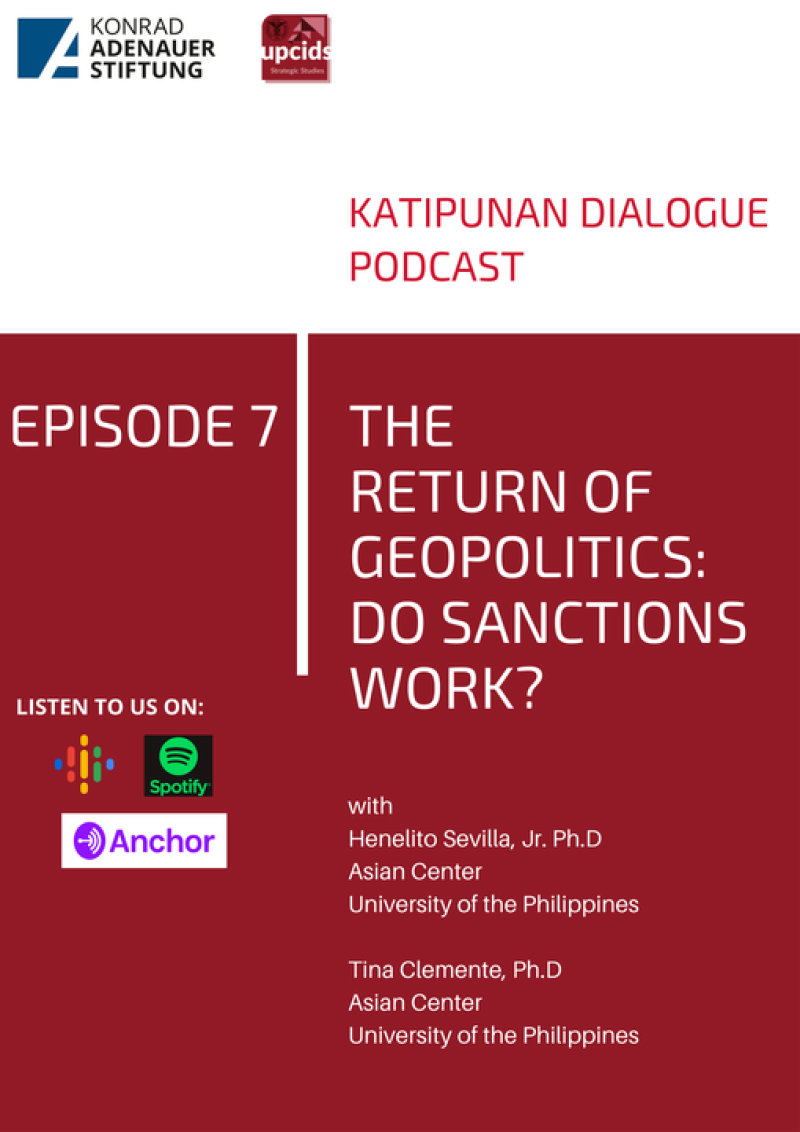 Episode 7: The Return of Geopolitics: Do Sanctions Work?
The episode reviews the effects of sanctions on target nations, and the impact they have to actually affect behavior. Comparing the effectiveness of Western sanctions on other targeted states, the conversation looks at the possible outcomes of current sanctions on Russia's strategic options.
Dr. Henelito Sevilla, Jr.
Dean of the Asian Center, University of the Philippines
Dr. Tina Clemente
Professor from the Asian Center, University of the Philippines
Listen now on:
https://anchor.fm/katipunan-podcast