Constitutional Performance Assessment in the Time of a Pandemic: The 1987 Constitution and the Philippines' COVID-19 Response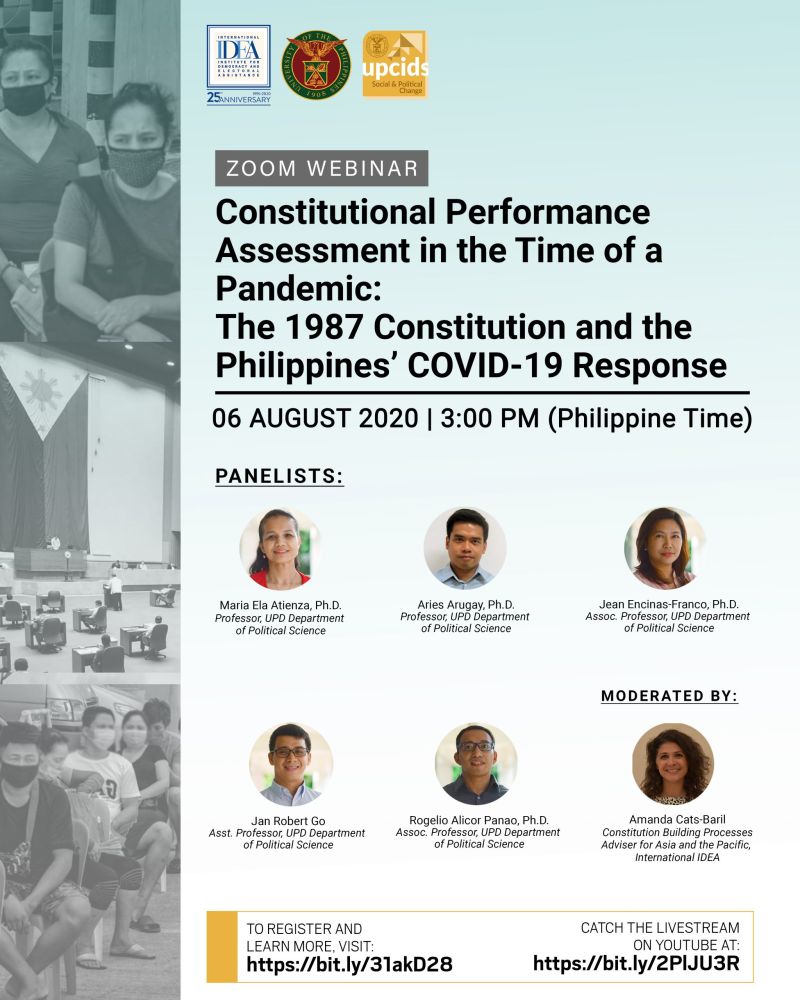 WEBINAR
The House of Representatives and the Department of the Interior and Local Government are keen on beginning charter change discussions while the country is mitigating the effects of COVID-19. But what changes does the 1987 Constitution actually need? And how has the pandemic exacerbated key constitutional issues?
The UP Center for Integrative and Development Studies (UP CIDS), together with the International Institute for Democracy and Electoral Assistance (International IDEA), presents "Constitutional Performance Assessment in the Time of a Pandemic: The 1987 Constitution and the Philippines' COVID-19 Response," a webinar happening on 06 August 2020 (Thursday), 3:00 PM (Philippine Time).
The webinar is free and open to the public, but online registration via bit.ly/31akD28 is required. Should you prefer an alternative viewing platform, the webinar will also be streamed live on YouTube at bit.ly/2PlJU3R.