Episode 10: Security Implications of Global Migration Patterns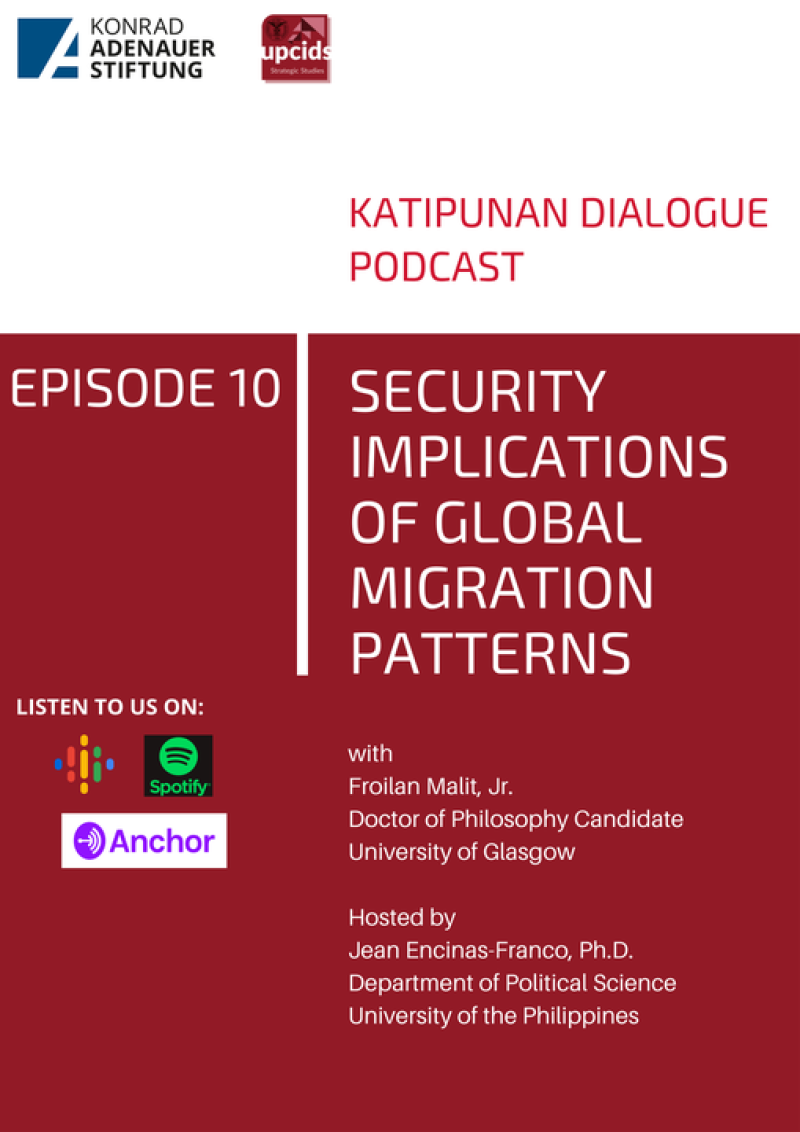 Check out the newest episode of the Katipunan Dialogue Podcast!
Episode 10: Security Implications of Global Migration Patterns
This episode tackles the question of international politics and the interplay of labor migration with foreign policy, specifically in Asia. We ask our speaker about the security implications of global migration patterns. The conversation touches on the history of the Asia-Gulf Migration Corridor and the emerging trends in the Gulf's political and economic context affecting its labor needs. Major policy components of the Kafala system and recent reforms are explored as it relates to Gulf countries' foreign policy relations. The episode looks into debates about the security implications of migration, particularly how it contributes to demographic shifts and wider security implications.
Guest:
Froilan Malit, Jr. is a PhD Politics candidate at the University of Glasgow, specializing in the linkages between foreign policy, migration, and labor rights in the Asia-Gulf corridor. Malit has worked as a Middle East migration policy consultant for regional and international organizations, including the Abu Dhabi Dialogue, ILO, IOM, World Bank, and other global think tanks and academic institutions. He is also a member of the ILO Regional Office for Arab States' Migration Advisory Group, a GLMM associate researcher, and a managing director of Rights Corridor.
To Listen:
https://bit.ly/3IyfplW