In Memoriam: Aileen S.P. Baviera, Ph.D.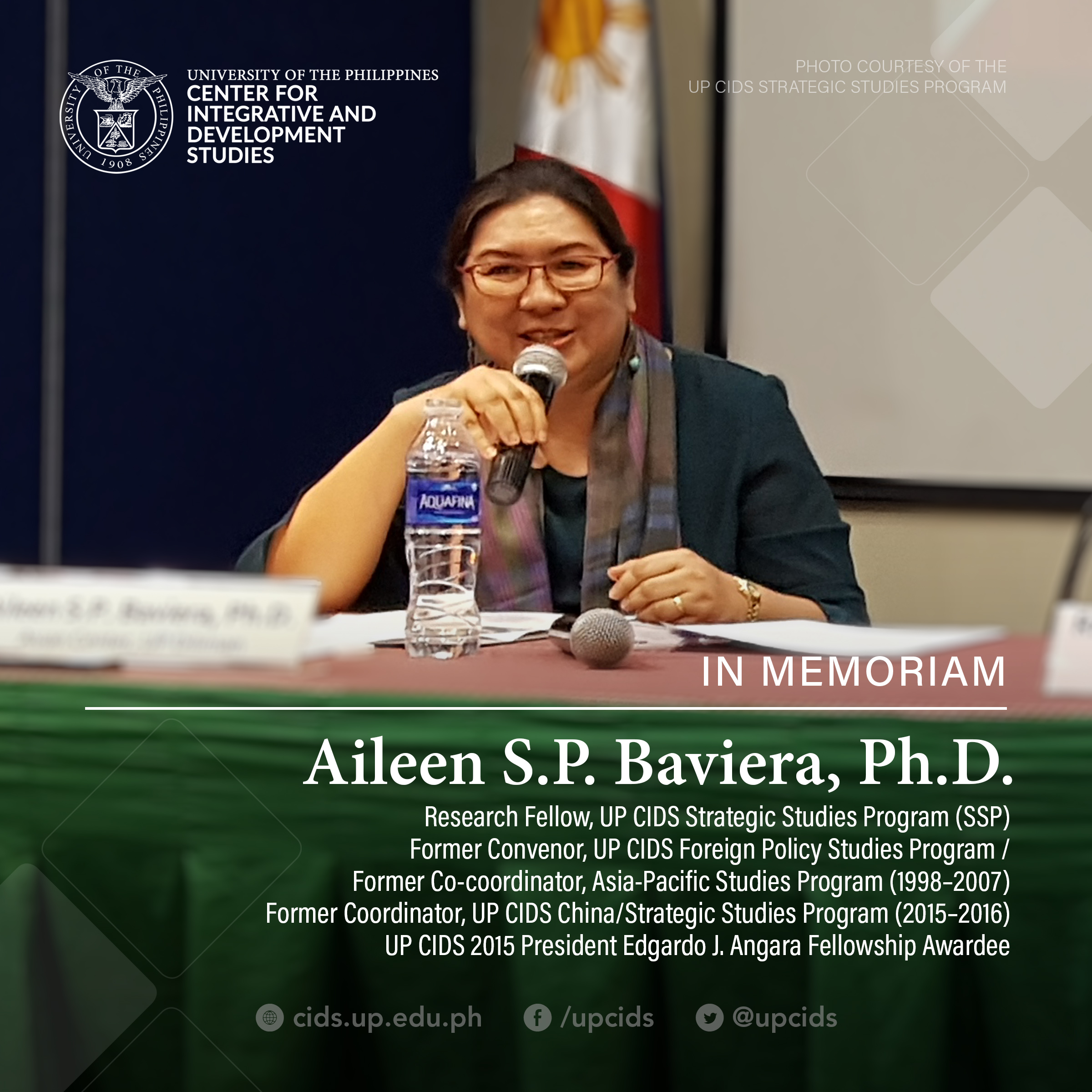 The University of the Philippines Center for Integrative and Development Studies (UP CIDS) extends its deepest condolences to the bereaved family and friends of Professor Aileen San Pablo Baviera, Ph.D., Research Fellow of the UP CIDS Strategic Studies Program (SSP), former Dean of the UP Asian Center (UP AC), and Founding President of Asia Pacific Pathways to Progress Foundation, Inc. (APPFI). She passed away this morning due to pneumonia related to COVID-19 at the age of 60.
Dr. Baviera formerly served as convenor of the UP CIDS Foreign Policy Studies Program (formerly the Asia-Pacific Studies Program, where she was co-coordinator; 1998–2007) and coordinator of the UP CIDS China/Strategic Studies Program (2015–2016).
Dr. Baviera, one of the country's foremost experts on Chinese studies, international relations, and foreign policy, was also a recipient of UP CIDS' President Edgardo J. Angara (PEJA) Fellowship Award in 2015.
Her work and legacy will forever be remembered by the UP CIDS, the University, and the nation.