'The Role of Social Sciences in COVID-19 Responses in the Philippines': UP CIDS and the Pandemic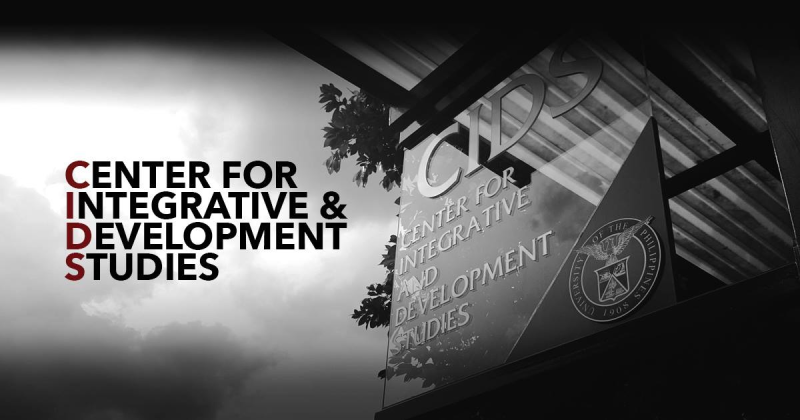 In a brief published for the volume, Social Science and COVID-19: The Southeast Asia Response, Dr. Teresa Encarnacion Tadem, Executive Director of the Center for Integrative and Development Studies (UP CIDS), discusses how "the social sciences, through the University of the Philippines, have been harnessed to" policymaking as well as  programs that "cover various aspects of the pandemic" and its impact on the Filipino people.
Using UP CIDS Research Programs as a case study, Dr. Tadem illustrates "how the social sciences are/were mobilized during the pandemic to provide important and relevant insights during this crucial period" and "seeks to demonstrate how the social sciences can play a greater role in addressing the issues and challenges posed by the COVID-19 pandemic."
In particular, she elaborated on three topics: "The Inclusion of Social Scientists in Scientific Commissions/ad hoc Advisory Bodies;" "The Emergence of Research Funding Opportunities for COVID Research in the Social Sciences, from National and International Sources:" and" Research Policy interactions (International, National and Local) at Different Levels (Planning, Implementation and Evaluation)."
She concludes that "the UP CIDS experience, shows the important role that the social sciences play in COVID-19 responses in the Philippines," particularly in "education, data science, development (the economy and health), governance, strategic studies, Islamic issues and concerns, and alternatives to western perspectives on the pandemic."
She adds that the Programs "conducted provided inputs to the executive and legislative branches of government, international organizations, academic institutions, the private sector (e.g., micro, small and medium-sized industries), NGOs, civil society and grassroots communities, among others."
Social Science and COVID-19: The Southeast Asia Response is published by the Global Development Network.
Download the full publication (Dr. Tadem's chapter is on page 57).