Solidarity Program for Burma/Myanmar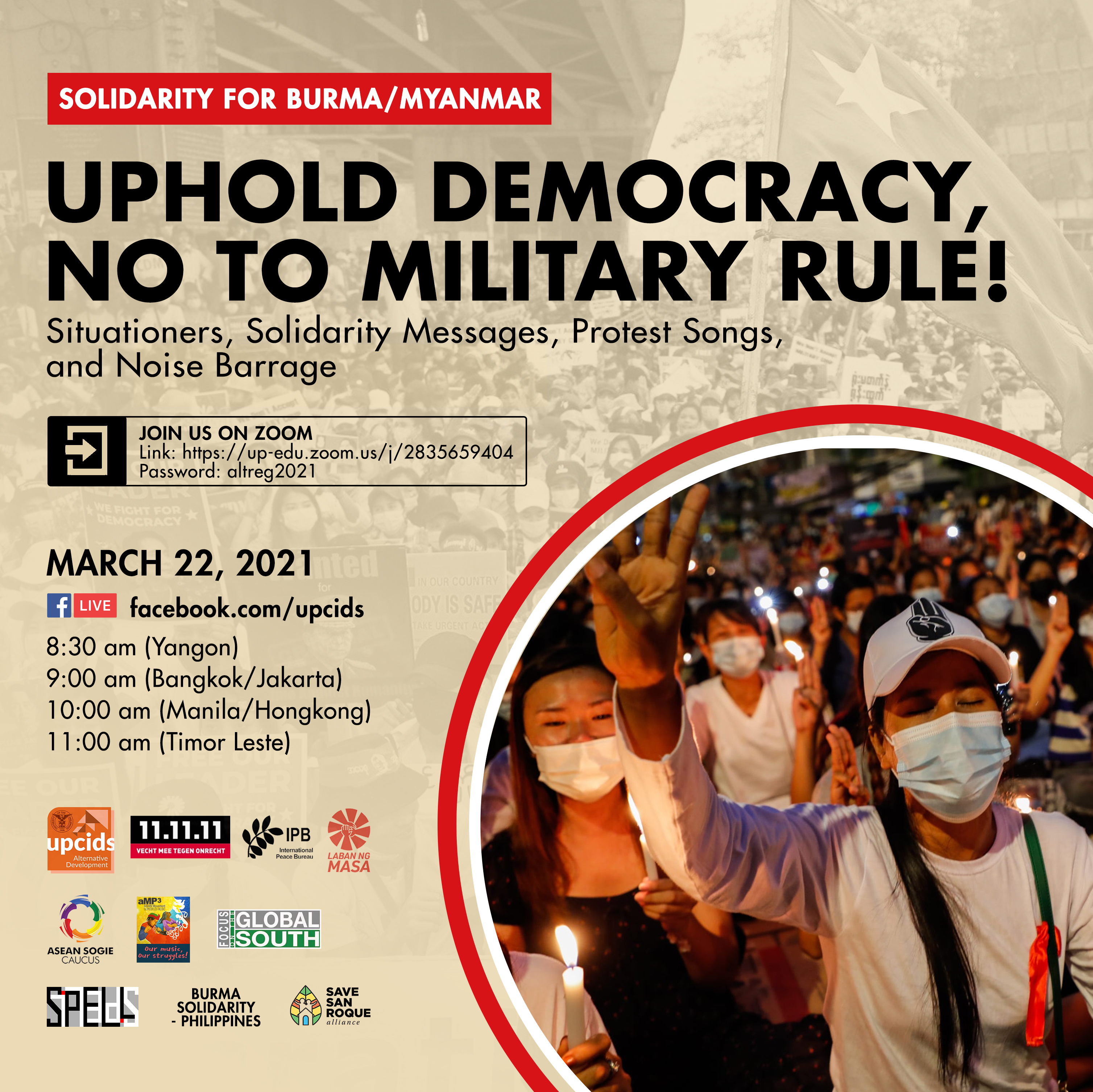 The UP CIDS Program on Alternative Development (AltDev) invites you to a solidarity program for Burma/Myanmar on March 22, 2021 (Monday), 10:00 AM to 12:00 NN (GMT+8) via Zoom and Facebook Live.
This program will serve as a platform for (1) anti-coup protesters, especially the grassroots leaders, to share their on-going fight to uphold democracy and end military rule, and for (2) civil society groups and communities of alternative practitioners from different parts of the Southeast Asian region and beyond to express their strongest solidarity and support for the peoples' movement in Burma/Myanmar.
Join the program on Zoom via bit.ly/3eXyjpT.
This program is co-organized by the 11.11.11 Coalition, International Peace Bureau, Laban ng Masa, ASEAN SOGIE Caucus, Asian Music for Peoples' Peace and Progress (aMP3), Focus on the Global South, Sustainability and Participation thru Education and Lifelong Learning (SPELL), Burma Solidarity – Philippines, and the Save San Roque Alliance.