The 4th President's Toast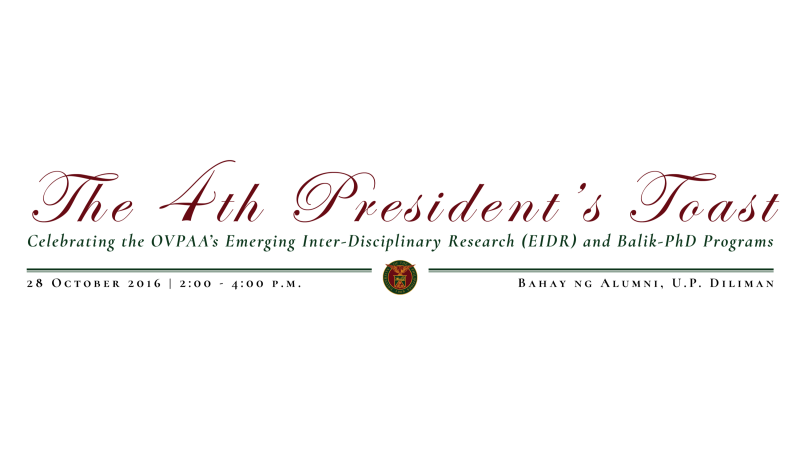 The University of the Philippines Center for Integrative and Development Studies (CIDS) will host the Fourth President's Toast on 28 October 2016, Friday, 2:00 to 4:00 in the afternoon at the Bahay ng Alumni, University of the Philippines Diliman, Quezon City.
The Fourth President's Toast is a salutation to significant projects and achievements initiated by the Office of the Vice President for Academic Affairs (OVPAA), namely the Emerging Interdisciplinary Research (EIDR) and the Balik-PhD programs.
For queries, please contact CIDS through the following e-mail addresses: [email protected], Ms. Lea Diño at [email protected], and Ms. Jori Pamintuan at [email protected].
Learn more about EIDR and the Balik-PhD Recruitment Programs
This article was originally posted on the UP System website.