Mid-Year Report 2022: Watch our policy webinars, download our latest publications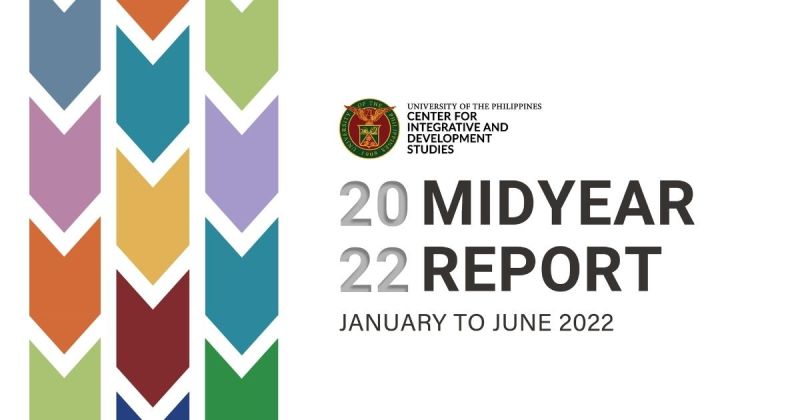 The UP Center for Integrative and Development Studies released last week its 2022 Mid-Year Report that covers January to June of the current year. From webinars and drafts of research to field work and research publications, the report details all of UP CIDS activities for the six months of 2022.
Here are some highlights. All publications are available for free!
DOWNLOAD: PHILIPPINE JOURNAL OF PUBLIC POLICY (2022)
Teacher Education in the Philippines: Are We Meeting the Demand for Quality?
Identity-Based Conflicts and the Politics of Identity in Eastern Mindanao
Thai Youth in Protest: Transnational Inspiration and Local Adaptation in the Repertoires of Contention of the 2022 Bangkok Youth-Led Democratization Movement
Queering Solidarity: Civil Society at the Fringes of ASEAN Regionalism and Alternatives for the LGBTQ+
---
DOWNLOAD: OTHER PUBLICATIONS
---
WATCH: WEBINARS*
* Some of these webinars were only co-organized by UP CIDS through its research programs. 
The Mid-Year Report also details ongoing research activities of UP CIDS research program, as well as their collaborations, partnerships, and reach. They worked with various public and private institutions, from government agencies to civil society organizations.